Whether you're a seasoned art lover or a first-time buyer, Aldeburgh Contemporary Arts provides a warm welcome and a relaxing, unpressured environment to browse a wide selection of paintings, limited edition prints and ceramic art.
As one of Suffolk's longest established Galleries, we enjoy excellent relationships with many leading contemporary artists and often have exclusive access to their latest artworks. Alongside stunning landscape and still life paintings, you'll find an eclectic range of beautifully handcrafted and highly affordable prints.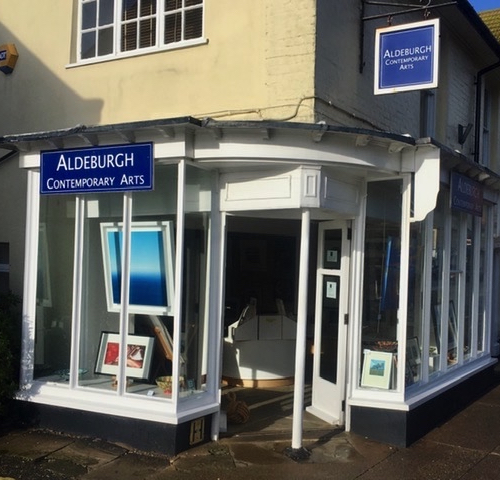 Our ceramics are also lovingly handcrafted and make a wonderful decorative item in any home. We also sell gift vouchers and a selection of art print cards.
While we think browsing is an essential part of the art buying, you can also buy online or by contacting us by phone or email. Click here to see our delivery charges and returns policy. For higher value artworks, we strongly recommend contacting us to discuss your requirements.
Our normal hours are Mon – Sat 10.30am – 5.00pm, Sun 11am – 4.00pm. Hours may vary depending on the time of year, so please call to check if you are coming to Aldeburgh specifically to visit us. Individual viewings can also be arranged outside of normal hours.
Please do sign up to our mailing list so that you can receive information about exhibitions and new artworks that have arrived at the Gallery. These are the only reasons we will contact you.